Nomadic Firs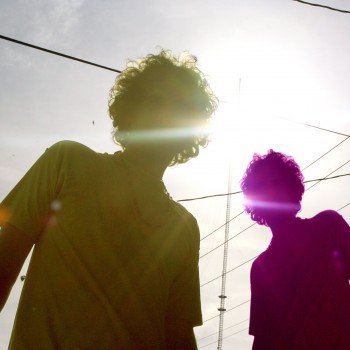 We usually pride ourselves on new music but May is always a busy month in Brighton and as such we completely overlooked the Nomadic Firs song 'Cover Bombs' when it popped up on our screens and stereos back in the build up to release, dismissing it as another alt-pop song for the summer that would last as long as the current heatwave. How wrong we were.
Ryan Boos started piecing together six years worth of "colours and ideas" upon moving to East Tennessee to start a sustainable farm with his wife, set for a future of husbandry and creativity surrounded by that which he loves. Perfect. Hopefully that future is still on its way but it is highly doubtful that Boos was ready for the reception his debut album has received since its release. Where 'Cover Bombs' seemed an easy choice for lead single - immediately accessible with an easy-going acoustic/vocals/simple beats swing that should have kids covering it on the beach all summer - the album itself showcases a depth and breadth of knowledge and ability far beyond that first taste. It could be said that, initially, Boos sold himself short, as certainly the reason we decided to pass on first listen was in the search for something more interesting, yet by returning to give the whole thing a listen that's exactly what we found. Tracks sway between sample-heavy or reverb-laden, guitar-based or beat-driven but all encapsulating an inescapably sun-soaked optimism, the kind of music for drives to the coast or sunset barbecues, infused with the joys of a life once lived as a house DJ given way to rural simplicity. Which is exactly what he did.
Nomadic Firs was released by Crash Symbols on cassette at the start of May but is available for download through the bandcamp for a measly $5. Don't miss out like we did.